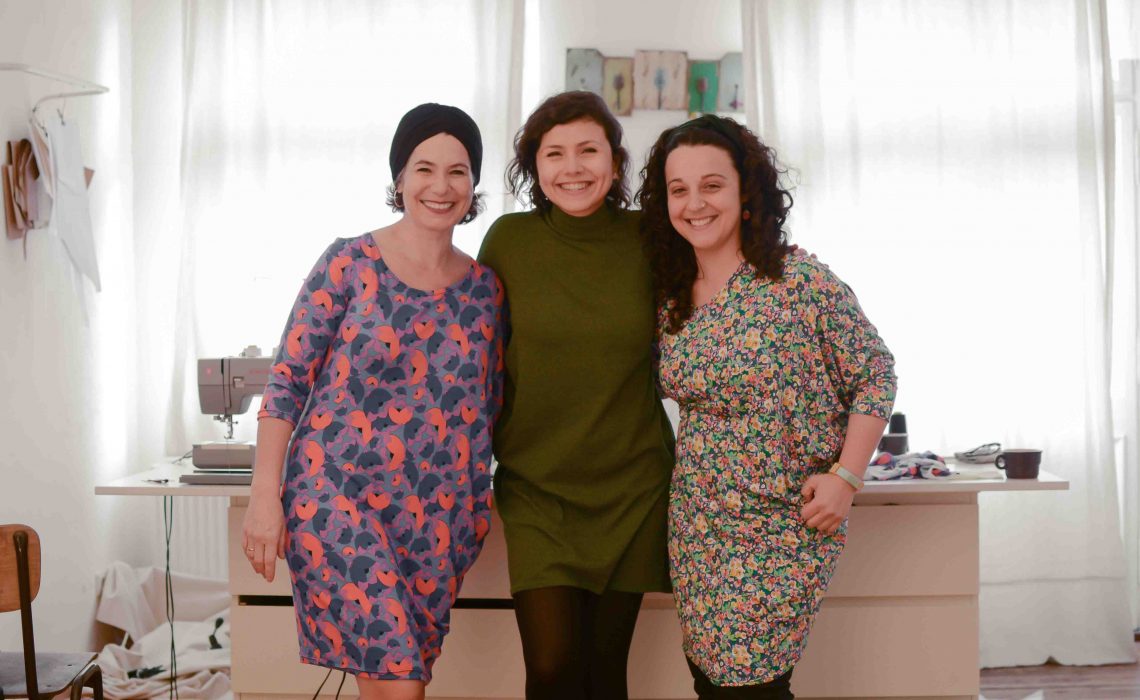 If you saw my Stories, you know that a few months ago two of you contacted me to tell me that you would be visiting Berlin, also that you wanted to do a Workshop with me.​
Without hesitation I said yes!
And it was the best way I had to say goodbye to my Studio in Berlin.​
Together we sew the Yuya dress ​with a neckline tranformation.
I admired the patience and dedication that Monica put into her project, she basted EVERYTHING before sewing !!!!​
Ruth surprised me, it was her first time sewing a garment and she did it without fear, basting wasn't her thing, she wanted to finish her dress ASAP and only used pins to keep the pieces in place before sewing.​
We had a great afternoon sewing, chatting and laughing​!! We even have had time to make some videos.​
Thanks for the trusting in me girls, I loved having fun with you!!​
It was very satisfying to close this stage of my life with such good energy.
​
Goodbye Berlin, Hello Munich!!
---
---
see you soon!
Hugs
Damar