I made the Herrera for the Refashioners 2018 project.
Inspired by Carolina Herrera, this coat brings together a vintage touch and a Japanese air. It is elegant and strong, with a loose body, high neck, rounded shoulders and BIG pockets.
You can make it using woven fabrics, such as wool, velvet, denim, etc.
The #Herreracoat has two Views: The View A is more advanced, while View B is for beginners. Both have an adjustable length. I suggest using lining for the long version and no lining for the shorter one, but it's up to you.
The sleeves can easily be interchanged between the two views, i.e., you can make View A with the sleeve of View B, and vice versa.
You can play with a lot with this pattern – take advantage of the buttoning, the facing of the pocket and the pieces of the sleeves to create combinations of colors and textures.
You are not alone, I'll be there supporting you and providing resources to help you through the process.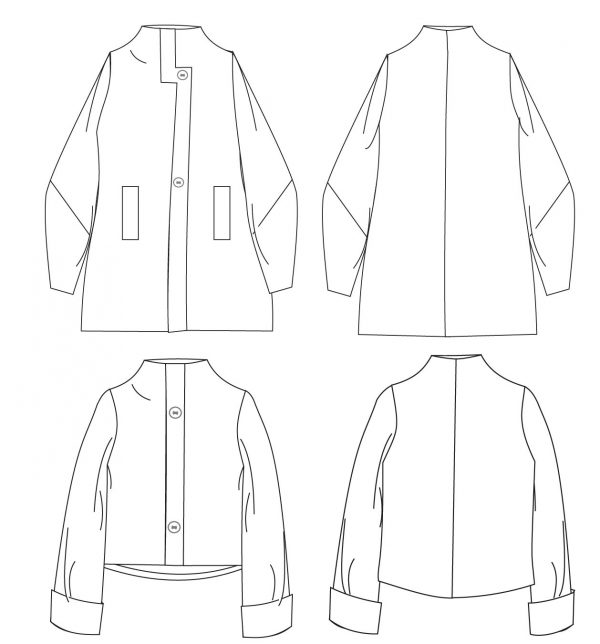 I team up with Patternsy! to provide you the paper patter option! and the best thing is, they deliver EVERYWHERE!!!
HERRERA PDF PATTERN
–  The Herrera PDF sewing pattern for home printing
–  The Herrera PDF sewing pattern for copyshop printing
–  Step by step sewing guide
– Access to our private sewing Facebook group
HERRERA PAPER PATTERN
–  Paper sewing pattern provided by PATTERNSY
–  PDF (digital) step by step sewing guide
– Access to our private sewing Facebook group
HERRERA PDF + PAPER PATTERN
–  The Herrera paper pattern provided by PATTERNSY
–  The Herrera PDF sewing pattern for home printing
–  The Herrera sewing pattern for copyshop printing
–  Step by step sewing guide
– Access to our private sewing Facebook group
Finished Garment Measurements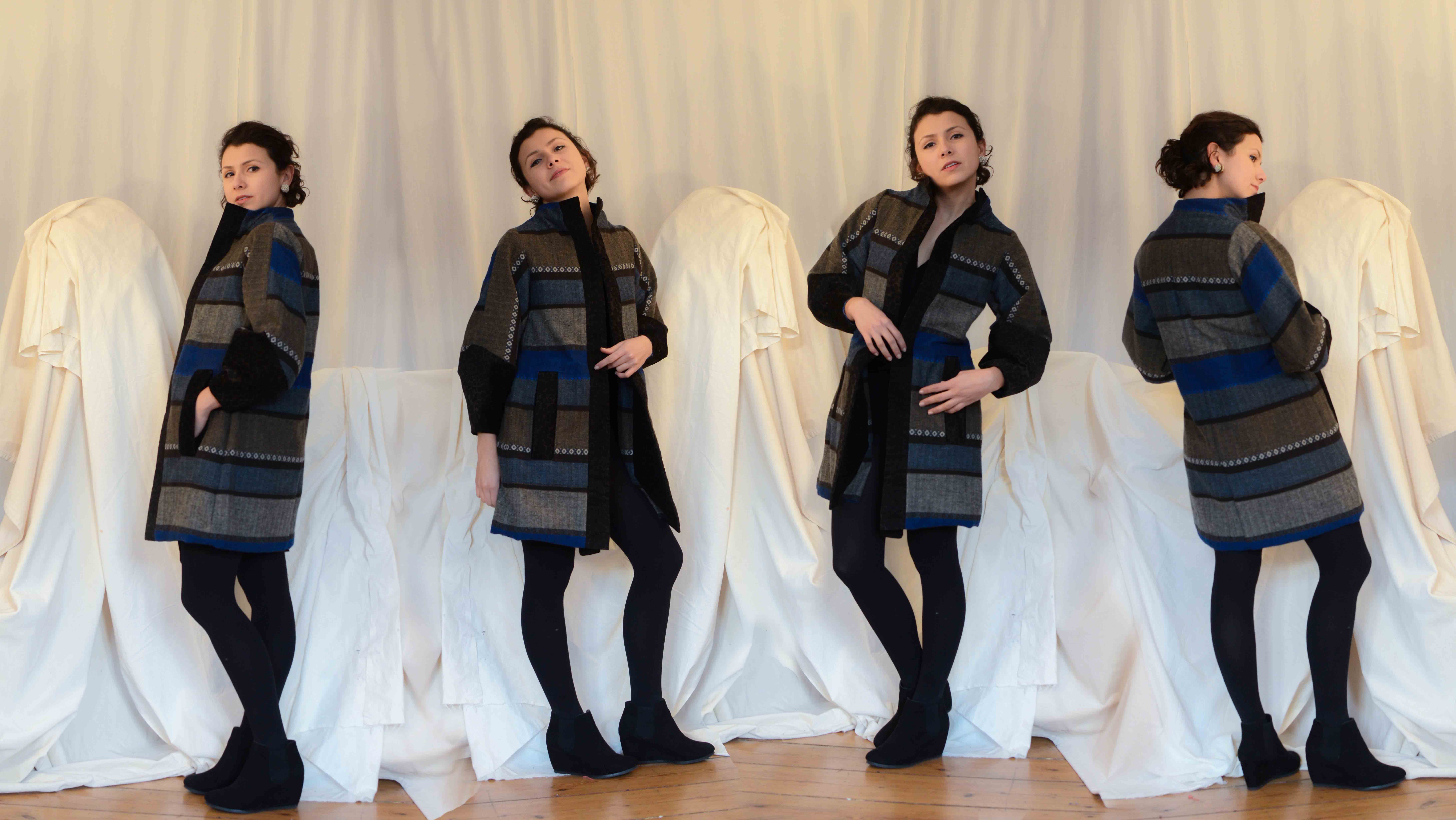 I want to help you in the process… don't forget to Subscribe to our newsletter whe you make the check out… you'll be automatically Unsuscribe  when we finish the Herrera…
HERRERA PAPER PATTERN
–  Paper sewing pattern provided by PATTERNSY
–  PDF (digital) step by step sewing guide
– Access to our private sewing Facebook group

HERRERA PDF + PAPER PATTERN
–  The Herrera paper pattern provided by PATTERNSY
–  The Herrera PDF sewing pattern for home printing
–  The Herrera sewing pattern for copyshop printing
–  Step by step sewing guide
– Access to our private sewing Facebook group