The YUYA born from my need to add basics to my wardrobe with an interesting touch. The YUYA was the result of it and I fell completely in love with its form and versatility.
If you are a beginner this pattern is perfect for you.  It's easy to sew, easy to transform and easy to wear.
For experienced sewers, it offers a canvas to create and make your own ideas come true.
The YUYA can be anything, dress, blouse, sweater … it is a pattern that we are going to modify over time, I want us to explore it together, adapt it to our needs and share our experiences.
View B is a simple and fexible dress. This was my basis I used to create View A, an asymmetrical and loose dress.
Both versions offer endless possibilities, feel free to explore and experiment with them.
From choice of material all the to customizations propose in the sewing guide. With the Yuya you will have the chance to explore many options.
I team up with Patternsy! to provide you the paper patter option! and the best thing is, they deliver EVERYWHERE!!!
YUYA PAPER + PDF PATTERN
–  The YUYA paper pattern provided by PATTERNSY
–  The YUYA PDF sewing pattern for home printing
–  The YUYA sewing pattern for copyshop printing
–  Step by step sewing guide
– Access to our private sewing Facebook group
SIZE CHART – METRIC

SIZE CHART – IMPERIAL
WARNING!!!
prepare yourself because we are going to work with this pattern a lot, below you find the video of the first customization!
The second modification for the YUYA dress is online
"What an easy, fast, and fun pattern! This is a perfect way for beginner sewers to get comfortable with knits and is a great palette cleanser for more advanced sewers."
"This pattern was so simple to sew but has a fun unique details that makes it seem special and fun!"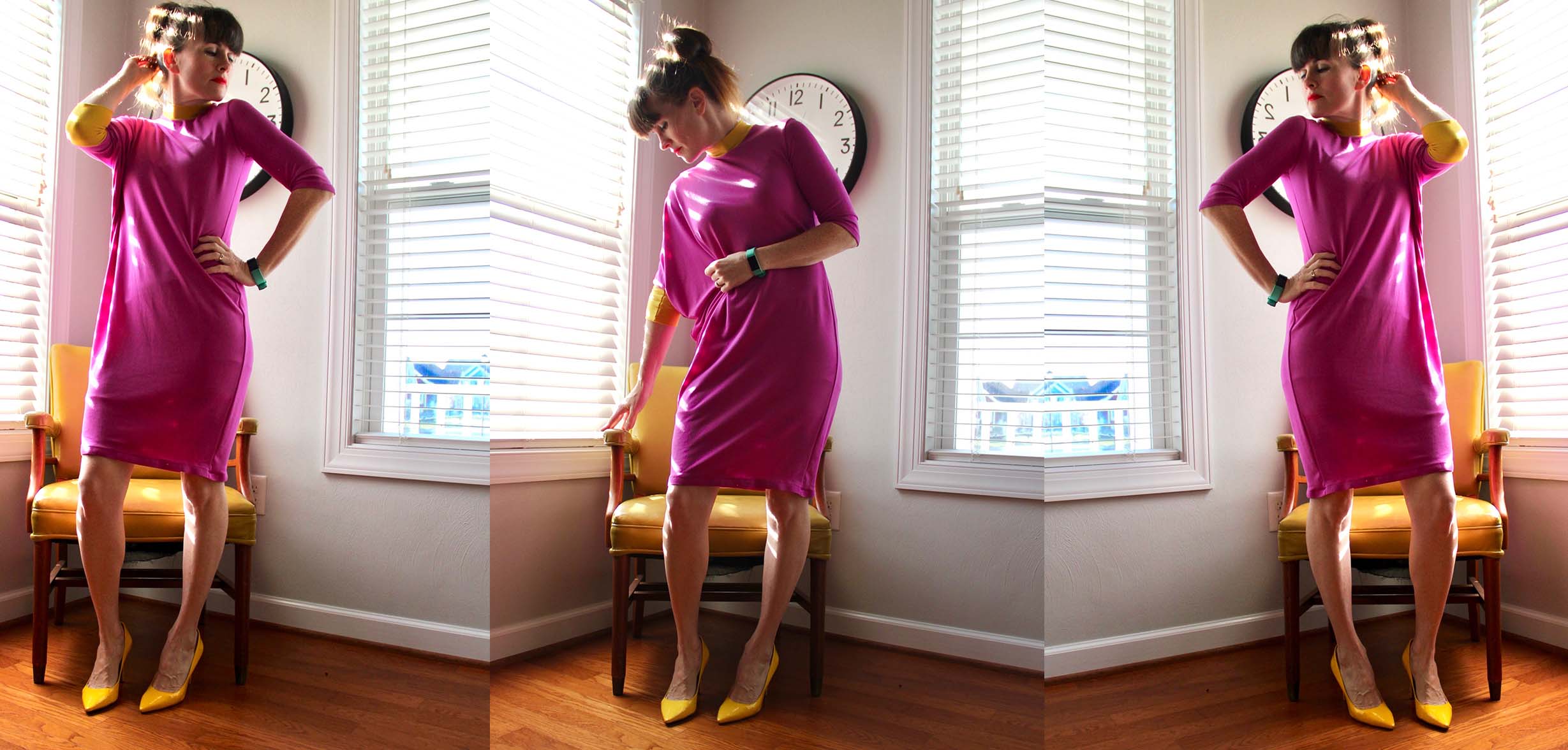 "I think it's the perfect pattern to sew whatever your sewing level, it's a pattern that evolves with you. You can make an exact replica or create something totally different from the same base."
"The Yuya dress is a very versatile pattern with many possibilities. I've made version B, which seems to me the most basic version. And feel amazing! I did not have to make any adjustments. It is a must-have pattern for making closet bottom dresses. Both it serves for winter dress with long sleeves and high neck, and summer dress with short sleeves and no collar. It can also be used to make sweaters and basic shirts. It is a totally recommended pattern! "
I want to help you in the process, so don't forget to Subscribe to our newsletter.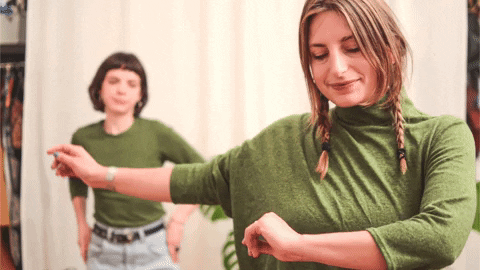 YUYA PATTERN PAPER + PDF
–  The YUYA paper pattern provided by PATTERNSY
–  The YUYA PDF sewing pattern for home printing
–  The YUYA sewing pattern for copyshop printing
–  Step by step sewing guide
– Access to our private sewing Facebook group