The YUYA dress is a functional pattern that offers endless possibilities, is easy to modify, easy to sew and easy to wear. Here I want to show you some of the Yuya my testers made to help you get some ideas for your own YUYA.
Sylvia made customized version A of the Yuya, she chose the size taking into account the width of her hip and didn't make any adjustments to the pattern since she wanted a loose dress. for a tighter look she would made two sizes down.
Sylvia made size XL and her body measurements are
Bust 99 cm / 39 in
Waist 87 cm /34 in
Hip 114 cm /45 in
This pattern has a very personal inspiration: Changes.
I wanted to ilustrate the changes in our life, in our body, in our environment and how our actions today will define our tomorrow.
With the YUYA Dress you will learn basic pattern making techniques that will offer you the possibility to take control of your creation.
The View A is the transformations of the View B. Both versions are easy to make and offer countless possibilities.
From choice of material all the to customizations propose in the sewing guide. With the Yuya you will have the chance to explore many options.
I team up with Patternsy! to provide you the paper patter option! and the best thing is, they deliver EVERYWHERE!!!
YUYA PAPER PATTERN
–  Paper pattern of the YUYA dress provided by PATTERNSY
–  PDF (digital) step by step sewing guide
– Access to our private sewing Facebook group

YUYA PAPER + PDF PATTERN
–  The YUYA paper pattern provided by PATTERNSY
–  The YUYA PDF sewing pattern for home printing
–  The YUYA sewing pattern for copyshop printing
–  Step by step sewing guide
– Access to our private sewing Facebook group
SIZE CHART – METRIC

SIZE CHART – IMPERIAL
"What an easy, fast, and fun pattern! This is a perfect way for beginner sewers to get comfortable with knits and is a great palette cleanser for more advanced sewers."
"This pattern was so simple to sew but has a fun unique details that makes it seem special and fun!"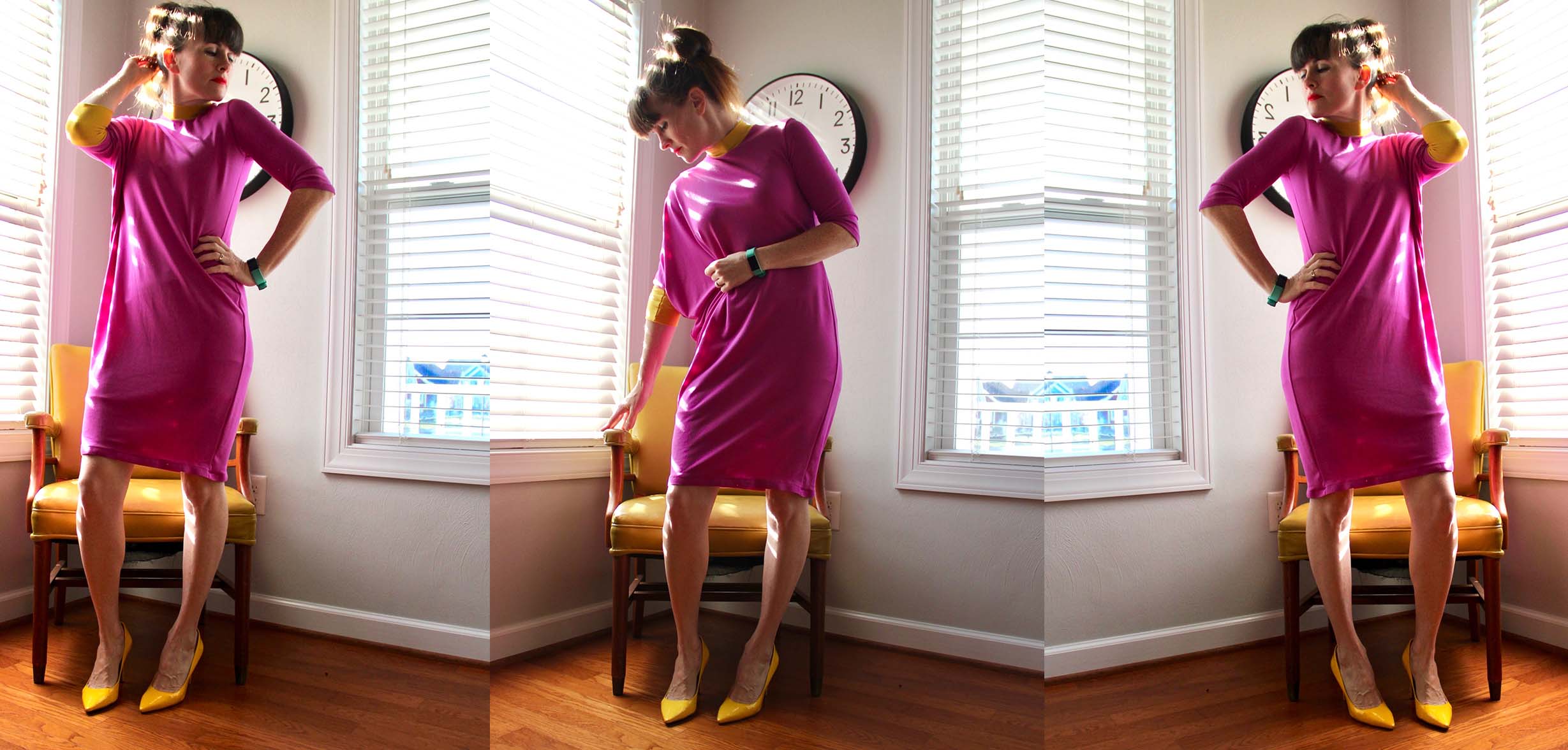 "I think it's the perfect pattern to sew whatever your sewing level, it's a pattern that evolves with you. You can make an exact replica or create something totally different from the same base."
"The Yuya dress is a very versatile pattern with many possibilities. I've made version B, which seems to me the most basic version. And feel amazing! I did not have to make any adjustments. It is a must-have pattern for making closet bottom dresses. Both it serves for winter dress with long sleeves and high neck, and summer dress with short sleeves and no collar. It can also be used to make sweaters and basic shirts. It is a totally recommended pattern! "
YUYA PAPER PATTERN
–  Paper pattern of the YUYA dress provided by PATTERNSY
–  PDF (digital) step by step sewing guide
– Access to our private sewing Facebook group

YUYA PATTERN PAPER + PDF
–  The YUYA paper pattern provided by PATTERNSY
–  The YUYA PDF sewing pattern for home printing
–  The YUYA sewing pattern for copyshop printing
–  Step by step sewing guide
– Access to our private sewing Facebook group