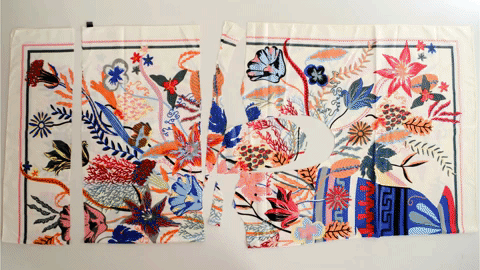 I recently showed you on Instagram some beautiful scarves that a friend of mine bought at a flea market and asked me to transform.
With one of them I decided to make a kimono, it seemed to be the best way to make the most of the material and the print.
The hardest part about this refashion was deciding to cut it, because the scarf is so beautiful that I was afraid of damaging it, but in the end it was worth it, I loved the result and my friend love it too.
Here I show you the step by step so you can do. The scarf I used was 120 cm x 120 cm, you can easily play with the length of the pieces depending on the size the fabric you have.
You can make the armhole straight for a zero waste piece, I didn't do it because it's much more complicated to sew, especially with silk.
You only have to take into account that the sleeve must coincide with the contour of the armhole.
My friend is a size M/L and it fit her perfectly. =)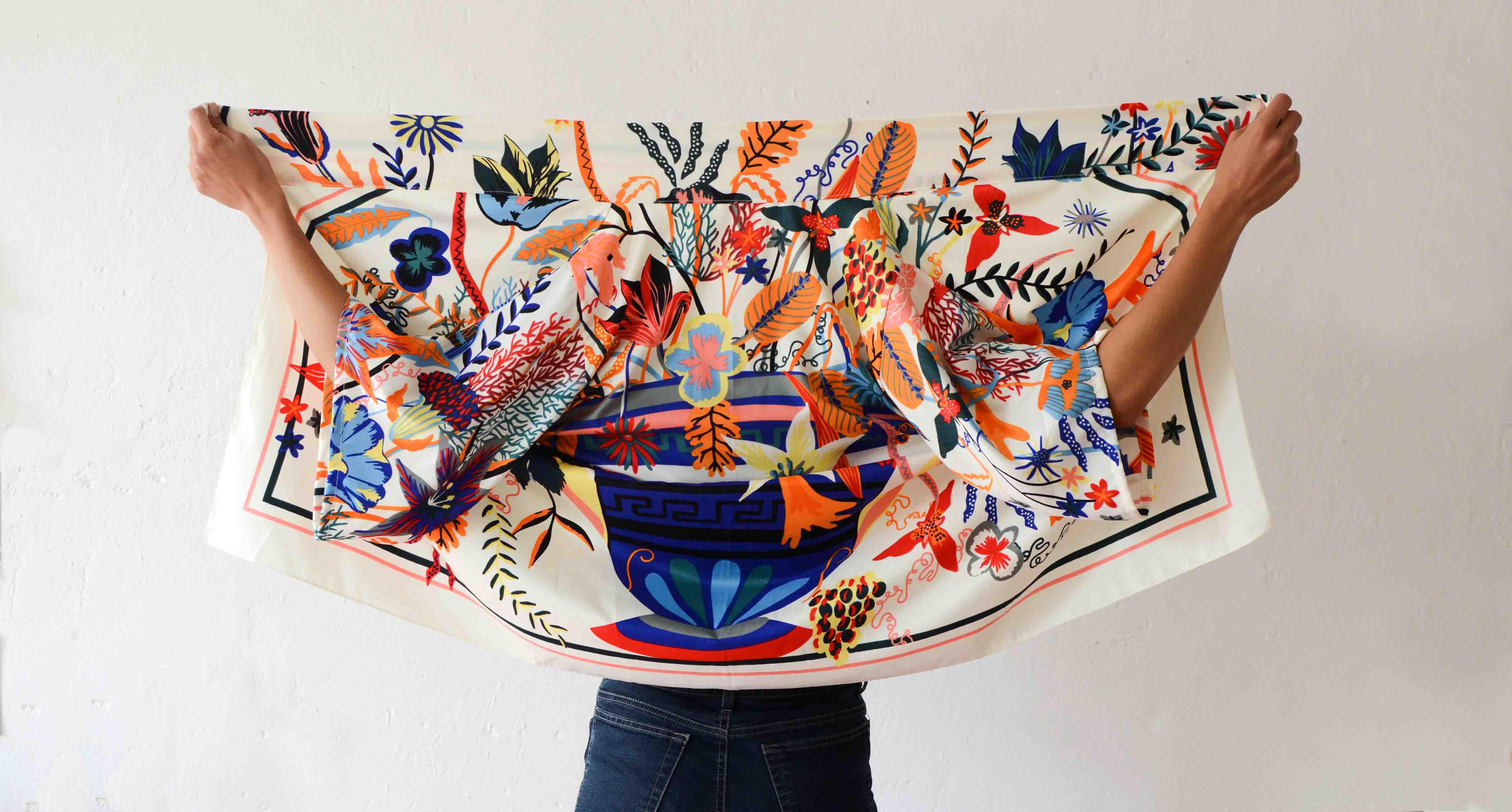 [mc4wp_form id="21348″]