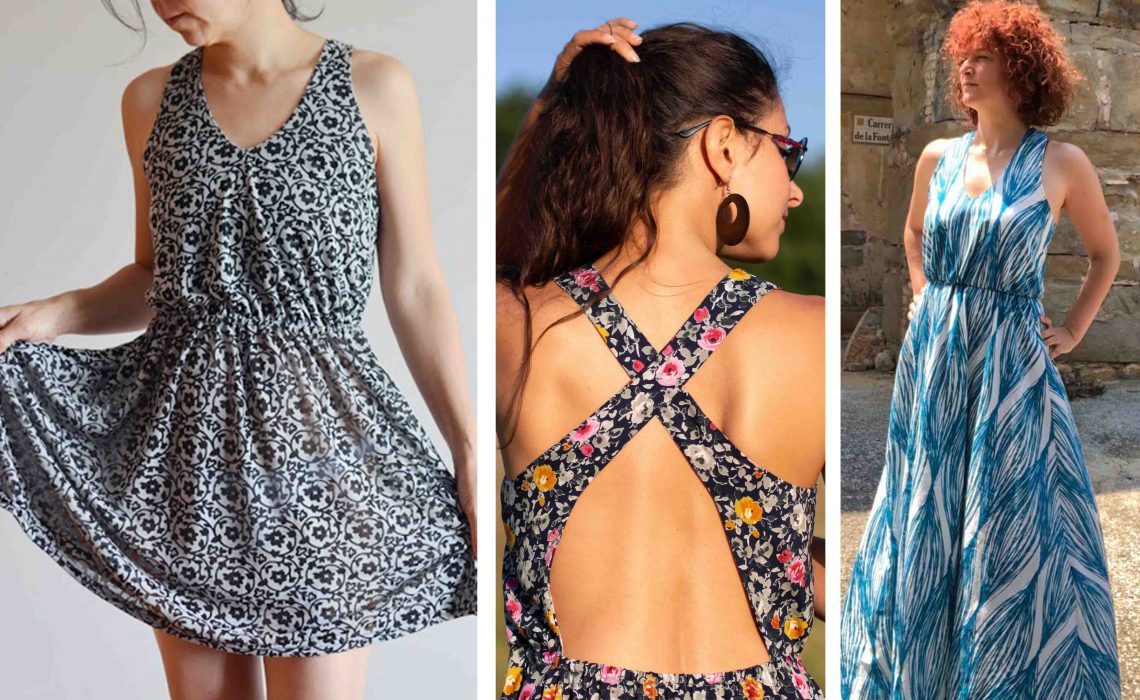 Finally I can say I finished my first digital pattern!!!
Although you know it's no really the first one, but it's the first really profesional one, and I'm so proud of it.
It is amazing everything we can achieve when we put set a goal and work for it! There is still a long way to go and a lot of ideas to materialize, but I reach my first milestone of the year and the feeling is just amazing!
And I must say that it wouldn't have been possible without the support and motivation that the beautiful community of creators gave me! Thank you girls for your support, for having tested my pattern and for all the feedback! You are the best!!!
I've made the first Darlila three years ago and in summer time it's my favorite piece.
It is the most comfortable, the coolest and the most praised! simple to sew and allows a lot of customizations. This is why I chose it to be my first digital pattern. And it's available now!
With nothing more to say, here I leave you with the creations that the darlila testers made.
MARY
"The dress sits perfectly on my body, I did not make any adjustments, very quick to sew without many complications for a beginner."
YOLANDA
https://filsanddraps.wordpress.com
"It's an easy, fast and fun pattern! The back is beautiful and very well calculated, so it allows you to use a perfectly hidden bra, which I was pleasantly surprised! The tutorial is so clear and graphic that it makes sewing accessible even for beginners, it's the perfect dress to sew short for summer days and long for those perfect nights, and according to the fabric it can be the ideal party dress !! "
CELINE
http://andshesewagain.pointndots.fr/fr/
"Despite my limited level in English I fully understood the explanations and the sewing process thanks to the very clear diagrams. The dress is cute and will be nice to wear this summer. The only fault I find is my fault, I sewed an elastic too wide at the waist and I'll have to put a belt to tighten this part."
GIORGIA
Onestitchforwardblog.wordpress.com
"Perfect summer dress! Sewn in a floaty viscose I feel like wearing a cloud and kept me super breezy during the heatwave in London this year. It comes together really easily and it's a very satisfying project to finish in an afternoon."
KATHERINE
"Making the Darlila Dress was a challenge for me because I had to face a project in a stipulated time.In addition, the preparation of the top with lining is something I tried to do once and I gave up on the first attempt. But this time I did it, it was easier and the result was optimal, I really liked the finishing of the dress and the experience. "
ELISA
"Although it is not a dress of a very common structure to me, I found its interesting to sew because of the cut of the back and its opening, after the laying it was very comfortable, especially for the summer, the instructions make sewing much easier and you get a good final result, I'll put it this summer many times for sure! Thanks for your confidence as a tester. "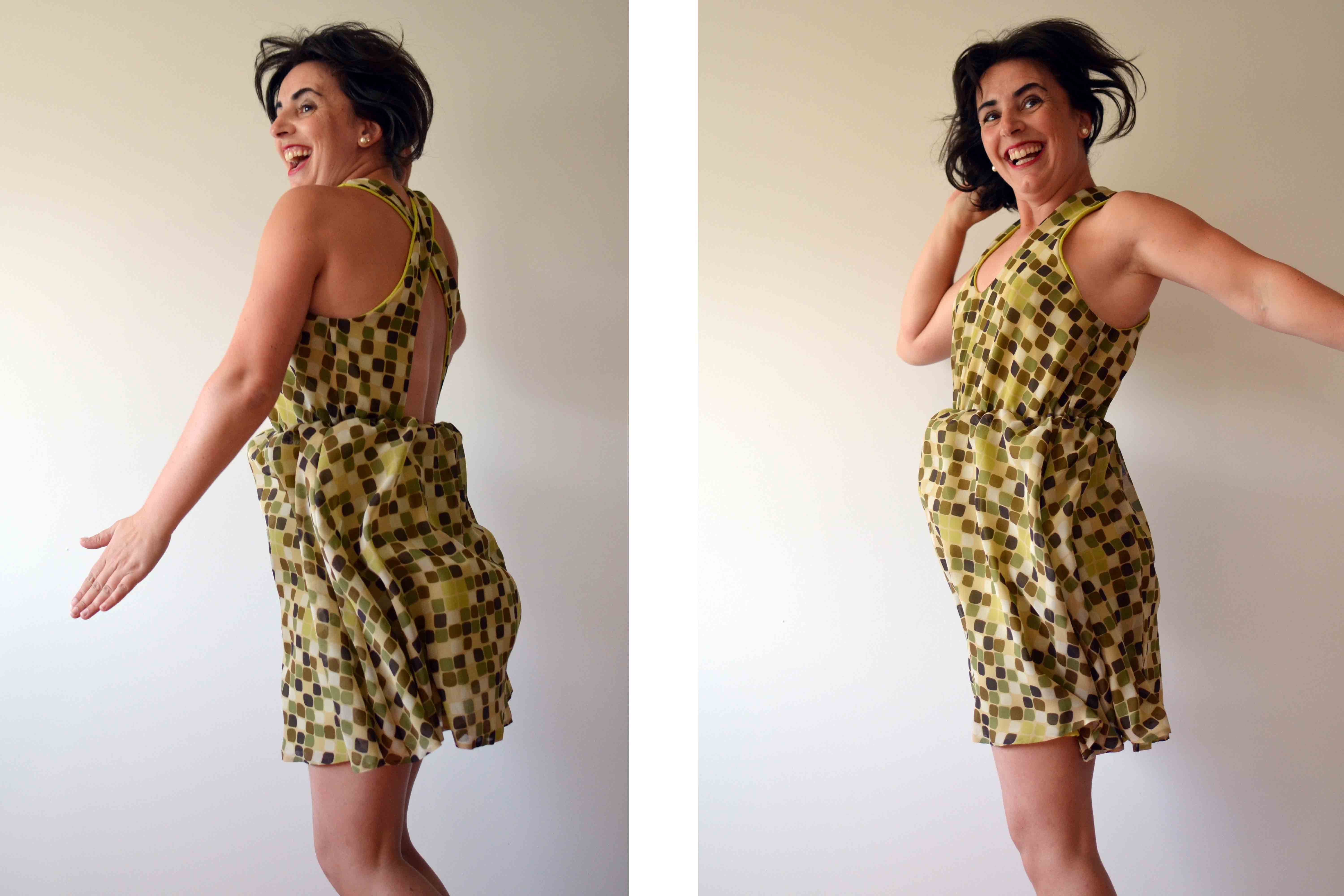 ANIKA Y JESSI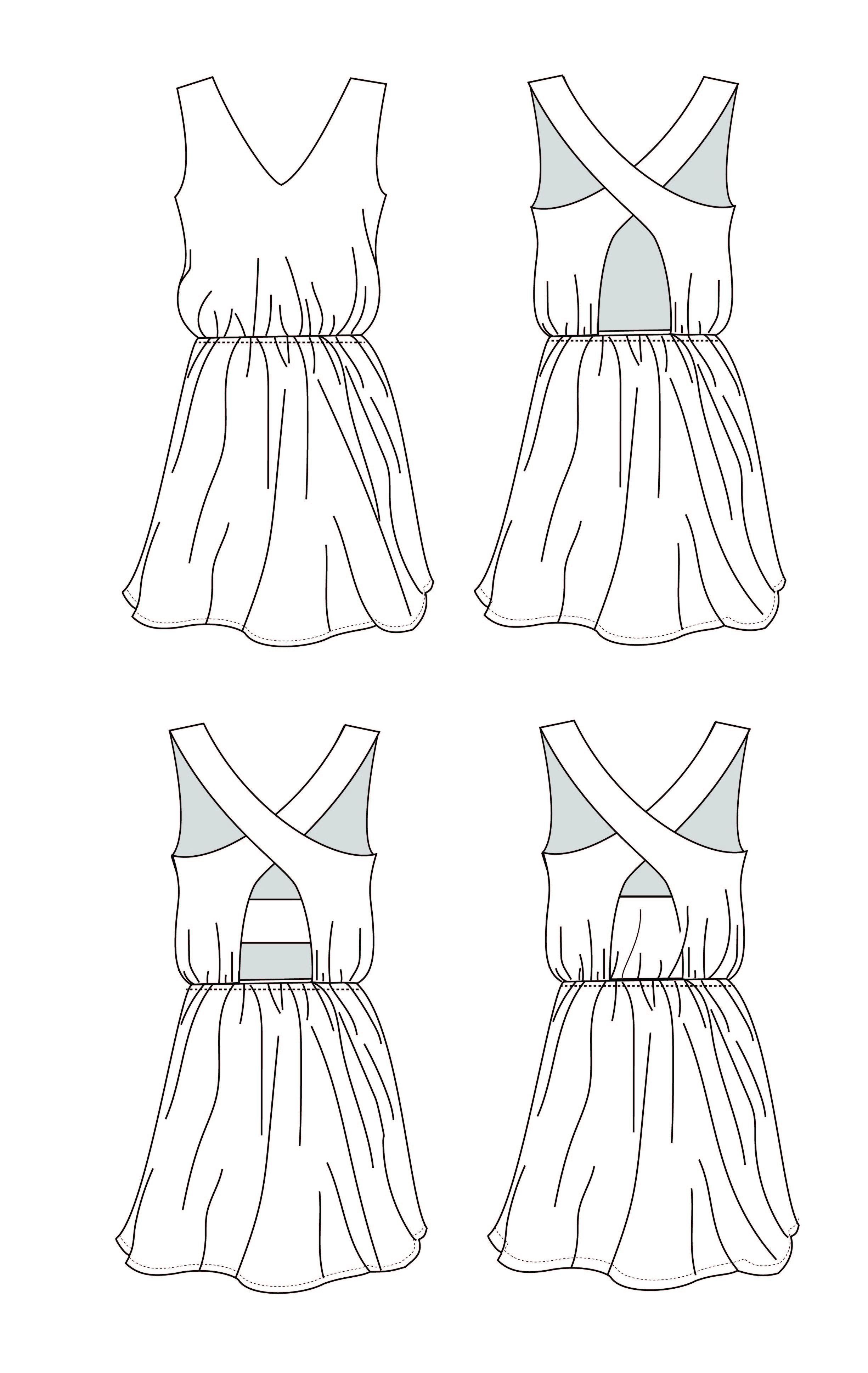 WANT TO START SEWING??
YOU CAN PRACTICE MAKING THE JENA Top, MY FREE SUPER EASY PATTER PERFECT FOR UPCYCLING!!