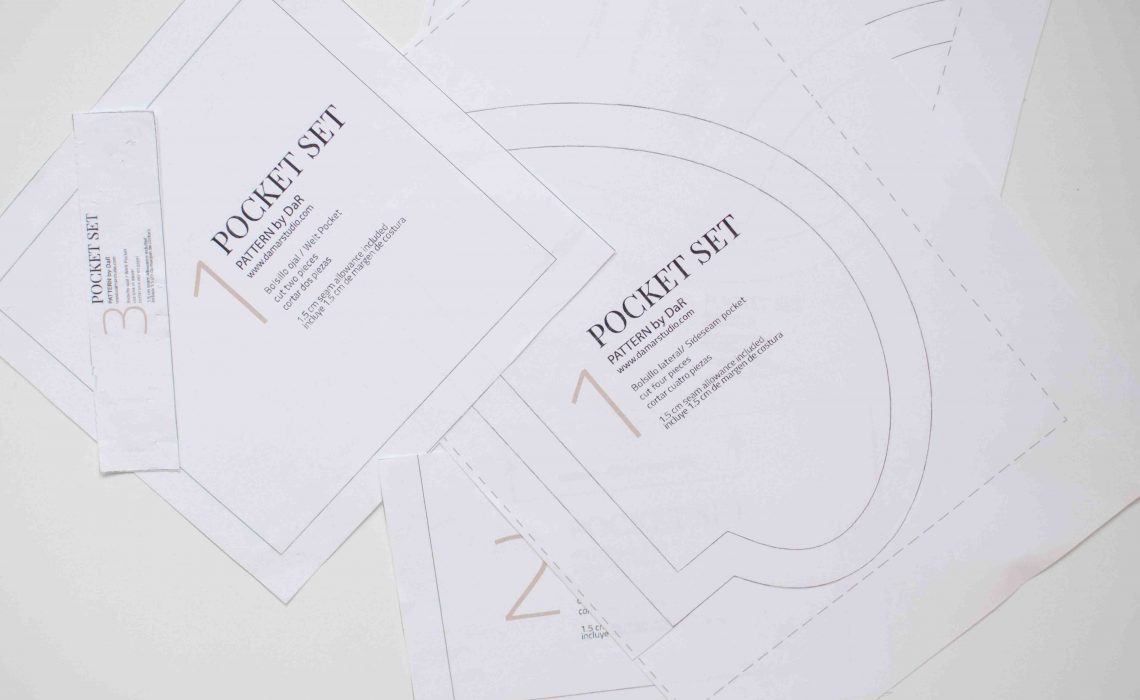 One of the things I appreciate the most in a garment are pockets and when we make our own clothes we can satisfy our own needs, in this case, POCKETS.
I have time using these templates to add pockets to everything! and today I want to share them with you, I tell you, they will make your life easier.
HERE you can download the pattern, it includes three basic pockets, the sideseam, the scoop and of course, the welt pocket.
I also made a step by step guide to help you in the process, and if you need a full tutorial you can watch the one I made for the Herrera welt Pockets ;)
I hope you enjoy applying this pockets to your next sewing projects.